Location and Contacts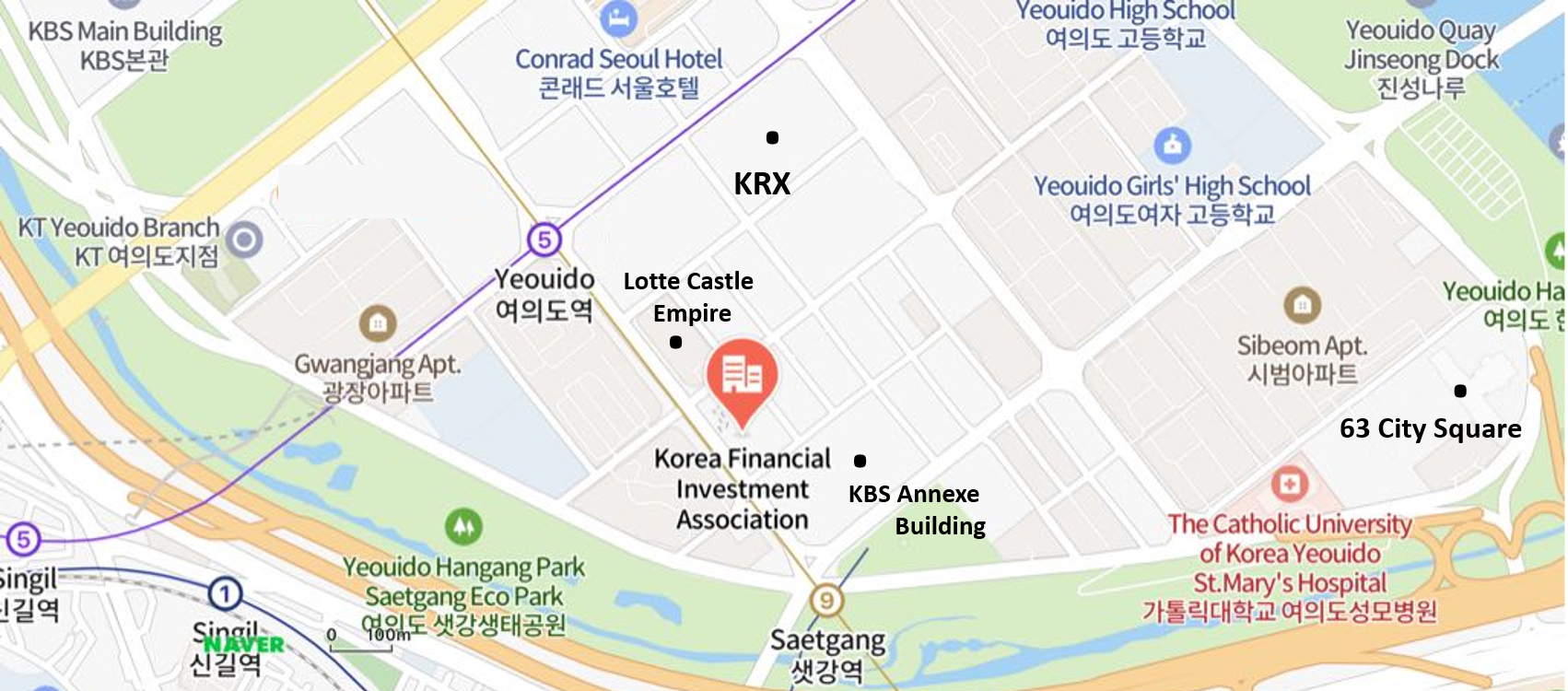 143, Uisadang-daero, Yeongdeungpo-gu, Seoul, Korea (07332)

Line 5

&

9

: Yeouido Station (여의도역) Exit 5

- Go out of Ext 5 and turn around to your right, following the sidewalk to the corner.

Head left and walk approximately 400 meters, passing through the crosswalk.

KOFIA is the second building on your left after the crosswalk, just after KB Bank New Building.

Line 9

: Saetgang Station (샛강역) Exit 1

- Go out of Exit 1 and walk approximately 100 meters. KOFIA is the third building on your right,

after the KBS Annexe and ABL Tower Building.

[Saetgang Station Exit No.1. Yeouido Xi Bus Station]
- Located directly in front of KOFIA
- Blue : 162, 163, 261, 262, 361, 461, 503, 753
- Green : 5012, 5623, 6713, Yeongdeungpo 11
- Red : G7625
- Sky Blue : 6019
[Saetgang Station Exit No. 4 Yeouido Xi Bus Station]
- Located directly across the street from KOFIA
- Blue : 162, 163, 361, 461, 503, 753
- Green : 5012, 5618, 5623, 6713, Yeongdeungpo 10
- Sky Blue : 6019

International Affairs Department
email : international@kofia.or.kr
contact number : +82-2-2003-9284